// Training
Power BI Training - March 6 & 10
Made and taught for end users to create added value. Learn how to translate your business needs into high quality dashboards, create valuable insights, and share them within and outside of your organization.  
Power BI Business Class 
This two-day training has the purpose to guide you as
end users
through Power BI, one of the most powerful and user friendly dashboarding tools on the market to lift your organization to higher level in no time.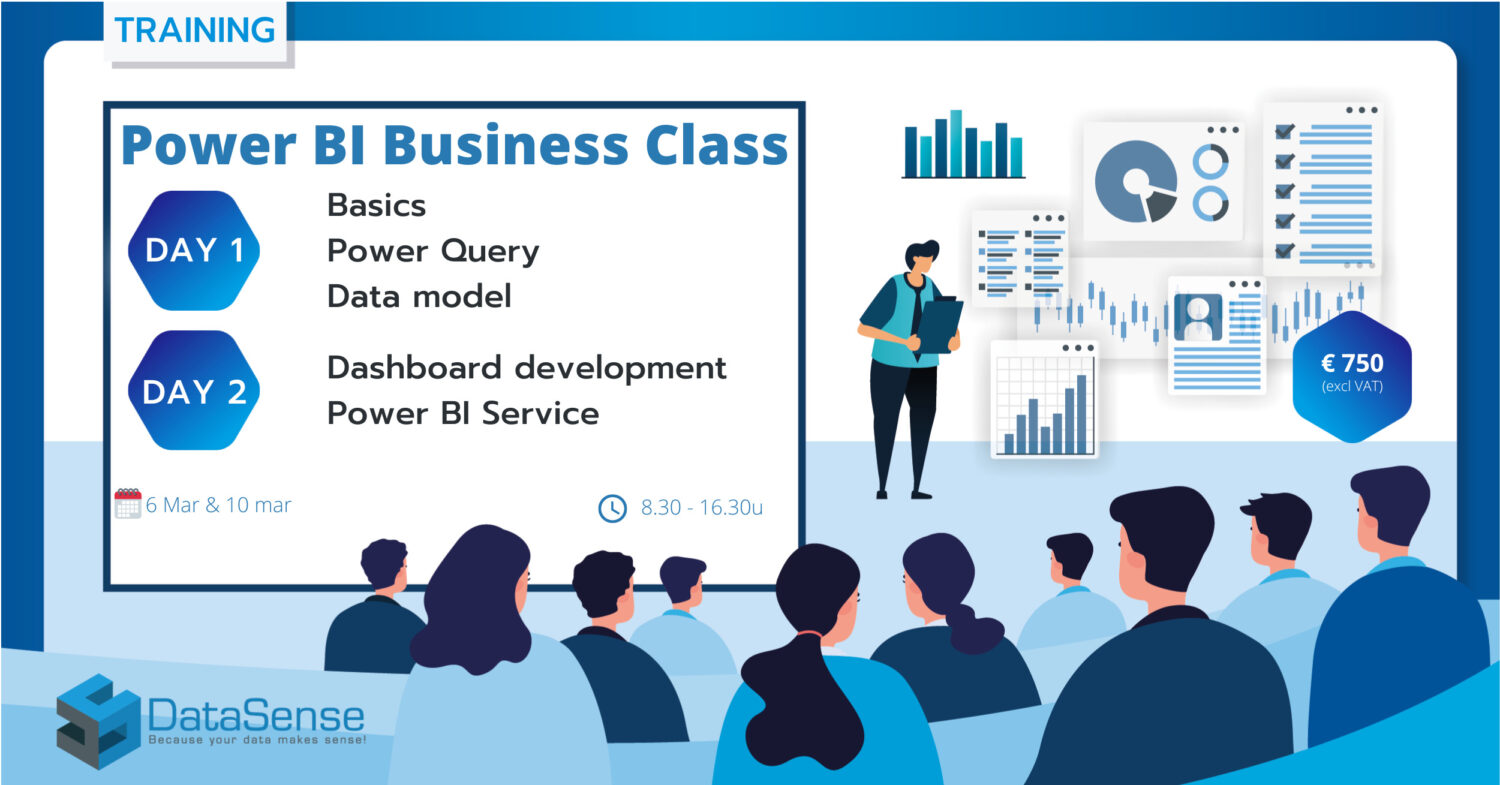 March 6 and 10
tbd
 8.30h – 16.30h
 € 750 for two days (excl VAT)
  Lunch and drinks are included
Module 1: Basics
Introduction to Power BI
Step-by-step plan to create a BI Dashboard
Module 2: ETL – Power Query and Data Model
Introduction to Power Query
Importing Excel files and a folder
Applying transformations to queries

Setting up a data model
Module 3: Dashboard development
Setting up KPIs in a sales dashboard
Setting up calculated columns and measurements.
DAX formulas
Creating & importing visualizations
Module 4 : Power BI Service
Introduction in Power BI Service
Register for this training